Library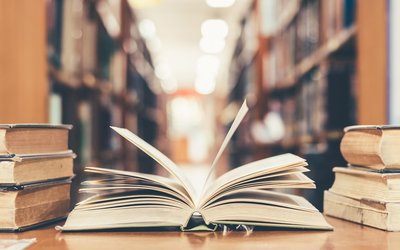 Technical terms simply explained
Here you will find a variety of technical terms from the world of leasing or installment plan, which we try to explain in a simple and comprehensible way.
Leasing
Leasing is basically comparable to renting. It is therefore a temporary transfer of use in return for payment, whereby the legal and, in principle, also the economic ownership remains with the leasing company.
LeasingPilot note
Please note: In principle, the lessee does not acquire ownership of the leased asset at the end of the term, even if he has already fully amortised the leasing company's acquisition. For ownership to be transferred, a separate legal step must be taken, e.g. by right of tender or purchase option.
Basically, a distinction must be made between so-called operating leasing, which is comparable to a rental, and finance leasing, in which the financing function is in the foreground (alternative loan-financed purchase or hire-purchase).
In the case of operating leases, the leased asset is only leased for a short period, measured against its normal useful life, or the lessee has the option of terminating the lease at short notice; the investment risk (in particular the risk of subsequent use or realisation) remains with the lessor.
In contrast, the finance lease is longer-term in terms of the ordinary useful life and does not provide for any termination option during a fixed basic lease term.
In the case of a finance lease, the lessee also generally has the option of purchasing the leased asset and retaining ownership at the end of the agreed leasing period, but not in the case of an operating lease.
LeasingPilot recommendation
Please clarify in advance whether the pure use of the object is of primary importance to you and you would like to return the object at the end of the term (e.g. car) or whether you would like to continue using the object or actually prefer to purchase it (e.g. machine tool). The right choice of contract type is crucial - LeasingPilot will be happy to advise you on the options, e.g. agreeing a contract type with a purchase option.
Hire purchase
Hire purchase comes in two varieties, genuine and non-genuine hire purchase.
The more common non-genuine hire purchase corresponds to a purchase against payment in instalments with a fixed agreed transfer of legal ownership upon payment of the last instalment.
The less common genuine hire purchase is a mixture of rental and purchase contract, where the hire-purchaser initially rents the object, but has the right to buy the object at any time or at the end, whereby the rental payments made to date are (partly) credited.
Leasing - advantages
Leasing is a financing instrument with many advantages:
Leasing
is an ideal way to diversify your company's financing mix, so that working capital lines are available undiminished for working capital needs. Because leasing does not count against the possible credit line with your banks.
LeasingPilot note:
This assumes that the leasing company does not refinance with one of your banks.
preserves your liquidity: higher financing rates, up to 100% of an investment, are often possible and instalment payments begin with the use of the asset ("pay as you earn" effect), i.e. ideally you cover the instalment payments from the income generated by the asset.

offers a fixed calculation basis through fixed interest rates, which can, however, be flexibly adjusted if desired (e.g. degressive, seasonal, etc.): LeasingPilot note: Variable-rate offers are also available on the market.

opens up tax advantages by bringing forward expenses and when the interest barrier applies

avoids a balance sheet extension under HGB ("off balance effect") - this does not negatively affect the equity ratio and the rating. Other financial covenants such as leverage can also be positively influenced.

In the case of operating leases, the possibility of returning the property can be advantageous - if the residual value is calculated fairly.
Tax differences Leasing vs. hire purchase
Leasing (finance leasing)
If the basic lease term is more than 40 and less than 90 per cent of the normal useful life, the lessee does not become the owner of the leased asset for tax purposes. The asset does not have to be capitalised in the balance sheet (no balance sheet extension, also called "off-balance sheet effect"), which is why the equity ratio remains unchanged. Unlike hire purchase, leasing therefore has hardly any effect on the credit rating with the house bank. Moreover, the monthly leasing instalments are fully tax-deductible as operating costs (with the partial exception of the trade tax addition).
In the case of leasing, VAT is payable on all monthly instalments and special payments. However, if you are entitled to deduct input tax, this can be claimed as input tax.
LeasingPilot recommendation
According to recent rulings of the German Federal Fiscal Court, the 40% limit stipulated in the leasing decrees is not decisive, for example, in the case of partial amortisation agreements with a right to offer. If the off-balance effect is of interest to you with short financing periods, LeasingPilot will be happy to advise you on the possibilities.
(Unreal) hire purchase
For tax purposes, the hire-purchaser is deemed to be the beneficial owner of the hire-purchase asset from the outset - i.e. even before the transfer of legal ownership upon payment of the final instalment. This means that the hire-purchaser must capitalise the object in his balance sheet from the beginning of the contract, as in the case of a purchase. The agreed purchase price must be recorded on the liabilities side of the balance sheet. The monthly rent payments are considered instalments and are to be divided into an interest and a redemption portion. Only the interest portion is tax-deductible according to the general regulations, the repayment remains neutral - instead, the hire-purchaser can also apply the tax depreciation as with the purchase.
In the case of hire purchase, the VAT due on the total accumulated rental amount (sum of all instalments) is already invoiced at the beginning of the contract. Consequently, the hire-purchaser has to pay a considerable amount of VAT with the first instalment. However, if the tenant is entitled to deduct input tax, this amount can be offset again as input tax in the short term - in this respect there is hardly any difference to purchasing. On the other hand, the other monthly instalments are purely net instalments.
Sale & lease back
Sale & lease back is a special form of leasing in which the leasing company does not buy the leasing object from a third party supplier, but from the lessee in order to lease it back to him in return. The leasing company becomes the legal and economic owner of the object, which seamlessly remains in the possession of the lessee.
In this way, objects that have already been purchased can be financed - in terms of effect, it is a retroactive financing option with which tied-up capital can be released and fresh liquidity generated.
Under commercial law, the leasing-typical "off balance" effect occurs; a disposal of the object from the fixed assets is booked, possibly with realisation of profit (if necessary, disclosure of hidden reserves) and the addition of liquidity.
In the case of valuable, readily marketable objects (no custom-made or self-produced items), sale and lease back can even be structured purely on an object basis - irrespective of the creditworthiness of the seller and lessee.
LeasingPilot note
Sale & lease back is a form of financing with numerous advantages, but it is still viewed with suspicion in Germany and is seen by many as a signal of a lack of liquidity. Contractually, in addition to the leasing contract, only a supplementary agreement sale & lease back and a purchase contract need to be concluded, although in practice the handling sometimes has its pitfalls.

Distinction from technical sale & lease back:
Sometimes a sale & lease back has to be carried out for purely technical reasons, even for objects acquired shortly before, e.g. because they have already been delivered and paid for or because it would be too cumbersome to place an order with a large number of suppliers. Since in this case the focus is not on liquidity procurement, it is referred to as a technical sale and lease back.
Input tax/VAT
If you are entitled to deduct input tax, which should be the rule, the acquisition costs for leasing purposes and the leasing instalments must always be stated net, i.e. without VAT.
The leasing calculator also assumes that you are entitled to deduct input tax as an entrepreneur.
For private individuals who are not entitled to deduct input tax, public lessees such as municipalities or entrepreneurs such as doctors and other freelancers or small entrepreneurs who are not entitled to deduct input tax, the VAT - which is not deductible - is part of the acquisition costs to be financed.
In this case, the instalments, any down payments, processing fees as well as post-rental proceeds/purchase option prices must also be taken into account including VAT.
If you are an entrepreneur and are not entitled to deduct input tax, please enter the gross acquisition costs in the leasing calculator, i.e. including VAT.
Utilisation rate
In almost all leasing and hire-purchase contracts, the start of the contract, i.e. the start of the agreed term, begins on the first of the next month, sometimes even at the beginning of the next calendar quarter. This extends the total term of the financing, so that for leasing to be tax deductible, care must be taken to comply with the 90% rule.
In addition, there is a remuneration regulation (so-called utilisation rate) for this period until the start of the contract in the amount of a 30th of the agreed rate per day.
These two contractual provisions therefore slightly extend the term of the financing and increase the overall financing costs. LeasingPilot will be happy to advise you on the effects.
Bietet Mobilien-Leasing steuerliche Vorteile?
Für die Finanzierungsformen Leasing & Mietkauf sprechen viele Vorteile, die wir Ihnen gerne darstellen möchten: So werden oftmals für Leasing undifferenziert "steuerliche Vorteile" ins Feld geführt, insbesondere dass die "volle" steuerliche Abzugsfähigkeit von Leasingraten vorteilhaft sei.
LeasingPilot hat es sich als unabhängige Beratungs- und Vermittlungsplattform zum Ziel gesetzt, Sie umfassend und transparent zu informieren, um Ihnen eine bewusste Entscheidung für die Finanzierungsformen Leasing oder Mietkauf zu ermöglichen und Sie bei Ihrer Suche und Auswahl des für Ihr Projekt passenden Leasingangebots zu unterstützen.
Prämisse:
Ausgangspunkt für die folgenden Ausführungen ist ein "erlasskonformes" Leasing, bei dem die Leasinggesellschaft das Wirtschaftsgut bilanziert und abschreibt, während der Leasingnehmer lediglich die Leasingraten als Aufwand bucht. Dies soll verglichen werden mit einem darlehensfinanzierten Kauf, bei dem der Käufer die Finanzierungskosten und die Abschreibungen auf das Wirtschaftsgut geltend macht. Mietkauf wird gleich dem darlehensfinanzierten Kauf behandelt.
Die kurze Zusammenfassung lautet:
Leasing hat 2009 den bekanntesten Steuervorteil gegenüber Darlehen bei der gewerbesteuerlichen Hinzurechnung verloren (seitdem besteht sogar insoweit eher ein kleiner Nachteil).
Ein steuerlicher Vorteil des Leasing liegt jedoch darin, dass es je nach Abschreibungsdauer der Objekte und der Ratengestaltung zu einem Vorzieheffekt, d.h. zu einer früheren steuerlichen Berücksichtigung der Investitionsaufwendungen, kommen kann, d.h. Sie können steuerlichen Aufwand in Form der Leasingraten früher steuerlich geltend machen als alternativ die Zinsen und die Abschreibung auf das Wirtschaftsgut in Summe. Der Vorteil liegt also nicht in der "vollen" steuerlichen Abzugsfähigkeit von Leasingraten (das gilt auch für Abschreibung und Zinsen), sondern in der - je nach Strukturierung - früheren Geltendmachung, die für Sie als Kunden zu einem Barwertvorteil führt.
Bei Anwendbarkeit der Zinsschranke (bspw. bei LBOs) bietet Leasing klare steuerliche Vorteile, da die Abzugsfähigkeit von Leasingraten nicht eingeschränkt ist.
Es gibt also keine immer geltenden steuerlichen Vorteile mehr, jedoch ist durch Strukturierung oder in Situationen wie der Zinsschranke eine steuerliche Optimierung erreichbar. Ausgangspunkt für die Ausführungen ist "erlasskonformes" Leasing, bei dem die Leasinggesellschaft das Wirtschaftsgut bilanziert und abschreibt, während der Leasingnehmer lediglich die Leasingraten als Aufwand bucht. Dies soll verglichen werden mit einem darlehensfinanzierten Kauf, bei dem der Käufer die Finanzierungskosten und die Abschreibungen auf das Wirtschaftsgut geltend macht. Mietkauf wird gleich dem darlehensfinanzierten Kauf behandelt.
LeasingPilot-Empfehlung
Wenn ein Vorziehen der steuerlichen Berücksichtigung der Investitionsaufwendungen für Sie interessant ist (gerade bei Objekten mit langer AfA-Dauer), beraten wir Sie gerne über die Möglichkeiten. Hier kann zusätzlich die Vereinbarung erhöhter anfänglicher Raten (degressiver Ratenverlauf) interessante Effekte erzielen. Durch die Rechtsprechung des Bundesfinanzhofes gibt es bei Mobilien-Leasing recht großzügige Möglichkeiten. Bei Anwendbarkeit der Zinsschranke hat Leasing überzeugende steuerliche Vorteile. LeasingPilot berät Sie als verständiger Partner.
Zu diesen drei angesprochenen Themen im Detail:
1. Gewerbesteuerliche Hinzurechnung
Grundsätzlich können Zinsen und Abschreibung wie Leasingraten körperschafts- oder einkommensteuerlich vollständig geltend gemacht werden; bei der Gewerbesteuer wird ein Teil der Zinsen und der Leasingraten wieder hinzugerechnet, so dass der Abzug nicht gänzlich möglich ist. Diese gewerbesteuerliche Hinzurechnung von Zinsen oder Leasingraten gilt nur für den Betrag, der den Freibetrag von EUR 200.000 übersteigt (weitere Details entnehmen Sie bitte dem Gesetzestext des § 8 GewStG).
Dann können Zinsen gewerbesteuerlich nur zu 75%, (Hinzurechnung 25%), Leasingraten nur zu 95% (Hinzurechnung 25% von 20%) steuerlich geltend gemacht werden.
Was auf den ersten Blick für Leasing zu sprechen scheint, ist jedoch eine Schlechterstellung des Leasing gerade in Niedrig-Zinsphasen, da der Finanzierungsanteil durch die Pauschalierung in den meisten Fällen zu hoch angesetzt wird.
Dieser Nachteil ist jedoch in der Regel nicht gravierend und sollte die Entscheidung für oder gegen Leasing als Finanzierungsform nicht entscheidend beeinflussen.
2. Vorgezogene Berücksichtigung des steuerlichen Aufwands
Wie angedeutet, besteht die Möglichkeit, dass der Leasingnehmer höheren steuerlichen Aufwand in Form des vollständigen Abzugs der Leasingraten zeitlich früher geltend machen kann, als wenn er wie beim darlehensfinanzierten Kauf oder Mietkauf selbst das Wirtschaftsgut bilanzieren,abschreiben und zusätzlich die Finanzierungszinsen geltend machen würde. Dies ist einzelfallabhängig, da es auf die im Einzelfall anzuwendende betriebliche Nutzungsdauer (die amtlichen AfA-Tabellen haben nur Richtliniencharakter) und die anzuwendenden Abschreibungsregeln wie degressive oder Sonder-AfA ankommt. Auch setzen öffentliche Förderprogramme wie Investitionszuschüsse, etc. oft das wirtschaftliche Eigentum beim Kunden voraus, so dass nur der Kauf oder Mietkauf in Betracht kommt.
Es besteht zusätzlich noch die Möglichkeit, anfänglich erhöhte Leasingraten zu vereinbaren, um den tatsächlichen und damit auch den steuerlichen Aufwand zeitlich vorzuziehen. Grundsätzlich bieten viele Leasinggesellschaften an, Ratenverläufe frei zu vereinbaren. So sind saisonale oder degressive Ratenverläufe nicht unüblich.
Bei degressiven Raten, also anfänglich erhöhten Raten, hat der Bundesfinanzhof in einem Urteil entschieden, dass je nach anfänglichen Wertverlust des Leasingobjektes auch recht stark erhöhte Leasingraten in den Anfangsjahren steuerlich anerkannt werden (BFH, Urteil vom 28.02.2001, I R 51/00).

LeasingPilot-Empfehlung
LeasingPilot berät Sie gerne über die Möglichkeit der Vereinbarung von abweichenden Ratenverläufen.
Bitte verlieren Sie jedoch bei allen steuerlichen Überlegungen nicht den Blick auf die wesentlichen Dinge wie bspw. die gesamten Finanzierungskosten. LeasingPilot berechnet Ihnen individuell für jedes Angebot den Effektivzinssatz des Angebotes. Mit Hilfe des Leasing-Rechners von LeasingPilot können Sie dies auch selbst ermitteln.
3. Berücksichtigung unter der Zinsschranke
Die Zinsschranke beschränkt, sofern die Freigrenze von 3 Mio. Nettozinsaufwand (Zinsaufwände – Zinserträge) p.a. überschritten ist, die Abzugsfähigkeit von Zinsaufwendungen auf 30% des steuerlichen EBITDA; der Restbetrag kann als Zinsvortrag vorgetragen und in späteren Jahren verrechnet werden.
Erlasskonformes Leasing stellt indes keine Kapital-, sondern eine Nutzungsüberlassung dar und damitnicht von der Zinsschranke erfasst wird (Siehe BMF-Schreiben betr. Zinsschranke (§ 4 h EStG; § 8 a KStG) vom 4.7.2008, Rz. 15, 25).

LeasingPilot-Empfehlung
In der Praxis leiden fast nur Unternehmen in Restrukturierungs- oder Sanierungssituationen oder Unternehmen mit absichtlich hoher Fremdverschuldung (LBO, MBO, MBI) unter der Zinsschranke.
In diesen Situationen kann die Beimischung von Leasingfinanzierungen hoch attraktiv sein. Wir beraten Sie gerne über die Möglichkeiten.


Autor: RA, StB Stefan Sovinz (Leiter Strukturierung bei Leasing-Pilot.com)
How do leasing and hire-purchase agreements fit in with financial covenants?
Leasing and hire-purchase are generally regarded as financing solutions for SMEs - they can also bring their advantages to bear in combination with structured financing agreements, e.g. in the case of an LBO.
There are 3 prerequisites for this:
1. the basic question is whether the financing agreements permit leasing and/or hire purchase. This is regulated in the "Reps and Warranties" section of the "Permitted Financial Indebtedness". There is almost always a provision allowing leasing (and hire-purchase) up to a certain maximum amount ("basket").
2. Not to be neglected are the effects on the financial covenants, the calculation of which of course depends crucially on the relevant accounting under HGB, IFRS or others.
Under HGB, for example, let's look at the EBITDA/net debt ratio ("senior leverage") and the equity ratio ("net worth"): Under HGB, hire-purchase is equivalent to an (additional) loan, i.e. the balance sheet is extended by the property and the hire-purchase liability, and the interest and depreciation on the property are recognised in the income statement. Therefore, the equity ratio and the gearing ratio decrease insofar as the net financial liabilities increase.
If one chooses leasing, one can use the "off-balance sheet" effect under HGB: the balance sheet remains unchanged, in the P&L the EBITDA is reduced by the leasing rates, which represent other operating expenses.
Now the question arises as to which variant is more advantageous.
The short answer is: the longer the leasing term and the higher the residual value, the lower the leasing instalment, which at a certain point has an advantageous effect on the debt-equity ratio. The better equity ratio is an additional argument.
However, the decisive factors should always be the choice of a reasonable financing partner, the appropriate type of contract and, last but not least, the financing costs. Diversification of financing sources is absolutely advantageous and structured loan financing is no reason not to consider leasing or hire purchase. If the interest barrier is still an issue, the tax deductibility clearly speaks in favour of leasing.
LeasingPilot will be happy to advise you on the possibilities!
Disclaimer
The information provided can, by its nature, be neither all-encompassing nor tailored to the specific needs of a particular individual case. It does not constitute advice, any other form of legally binding information or a legally binding offer on our part. Over time, changes occur in tax laws, administrative directives, the interpretation of these legal sources and in case law. Such changes may affect the validity of the statements in the Library. Although we try to keep the library up to date, we are not obliged to point out changes in the legal assessment of topics covered in the library. We do not warrant or guarantee the accuracy or completeness of the contents. The statements in the library do not replace legal or tax advice and are for general information purposes only.